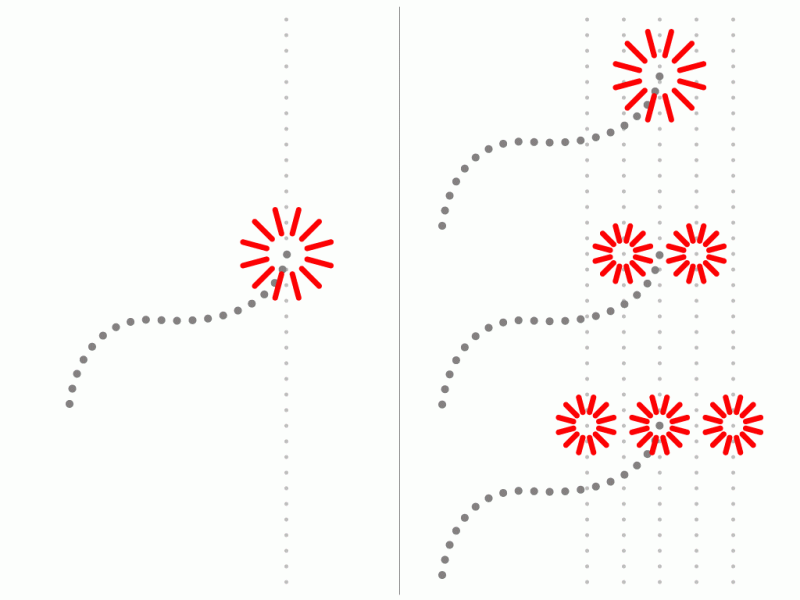 As an early Christmas present to myself, I recently purchased a brand new, top of the line, MacBook Pro.
One of the first things I did after starting it up was to enable all of the multitouch gestures. I have now had some time to acclimate myself to this new style of interaction, and I must say, it feels a lot like the future.
For a long time, on most laptops and most operating systems, the trackpad is treated as a very binary operation. One drags their finger to position the cursor on the screen, and then clicks or not.
Action is dependent on what the cursor is positioned over. A link, button, menu, window, or corner will all produce a response based on this click.
The new multitouch trackpad can be used much like a traditional trackpad, but after enabling the "tap to click" option, some new possibilities open up.
The positioning of the cursor remains the same, with the drag of a finger, but now depending on where the cursor lands, your fingers become the key to interaction. With two fingers a right click is invoked, with three fingers a drag, and with one, a normal click.
The trackpad also introduces actions that are not at all dependent on where the cursor is positioned. Four fingers to swipe workspaces, view app windows, or view all windows.
Years ago I watched a video on a new type of GUI that would use and track all of your fingers simultaneously. The idea is that, for all the processing power of a computer, the typical method of interaction is fairly primitive. By using more of our fingers, and increasing the vocabulary of what input a computer understands, we enable more and more creative possibilities down the road.
I am seeing this trackpad as a step in that direction, one that will eventually dissolve the gulf between how humans create and how computers understand.